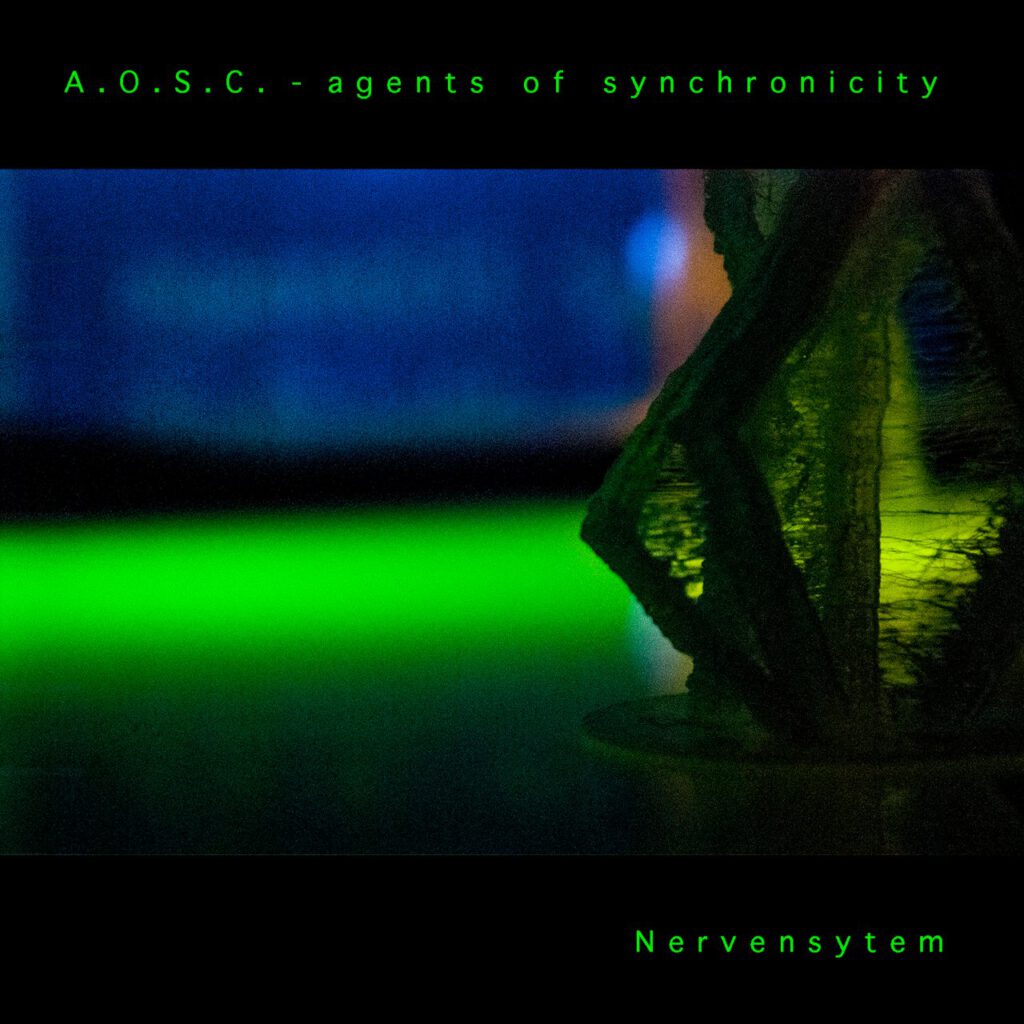 A.O.S.C. (agents of synchronicity) is a group of autonomous networked machines (agents) transforming the environmental soundscapes at 5 international places into a realtime composition of abstract electronic music.
blackhole-factory has sent out 5 microphone agents to distant places where they permanently register the current soundscape and stream their analysis of the sound spectrum into the installation space.
A central computer interprets this information with regard to frequency, texture and synchronous events. The emerging space consists of music, light, the movement of a machine and 3d printed objects.
The release 'Nervensystem' is focussing on the musical aspect of the project and contains excerpts of the live recording of the 24 hours performance on April 4-5 2016.
Each agent controls a drone as well as a series of short tones produced by a FM synthesis patch programmed in Max/MSP.
During the 24 hours performance the system autonomously recalled presets for the FM synthesis patch. The interpolation between presets was controlled by the amount of synchronous events within a certain frequency band at two or more places.
The agents and their hosts:
agent01: Berlin, Germany – Barbara Slawig
agent02: Lviv, Ukraine – Ostap Manulyak, Mykhaylo Barabash
agent03: Victoria, Canada – Paul Walde
agent04: Londrina, Brazil – Chris Vine
agent05: Sydney, Australia – Roger Mills
installation space: Studio_A | Kunstmühle Braunschweig, Germany – Elke Utermöhlen, Martin Slawig
A.O.S.C. – Nervensystem was first release on Bandcamp in August 2016
You can listen to the album on Bandcamp.