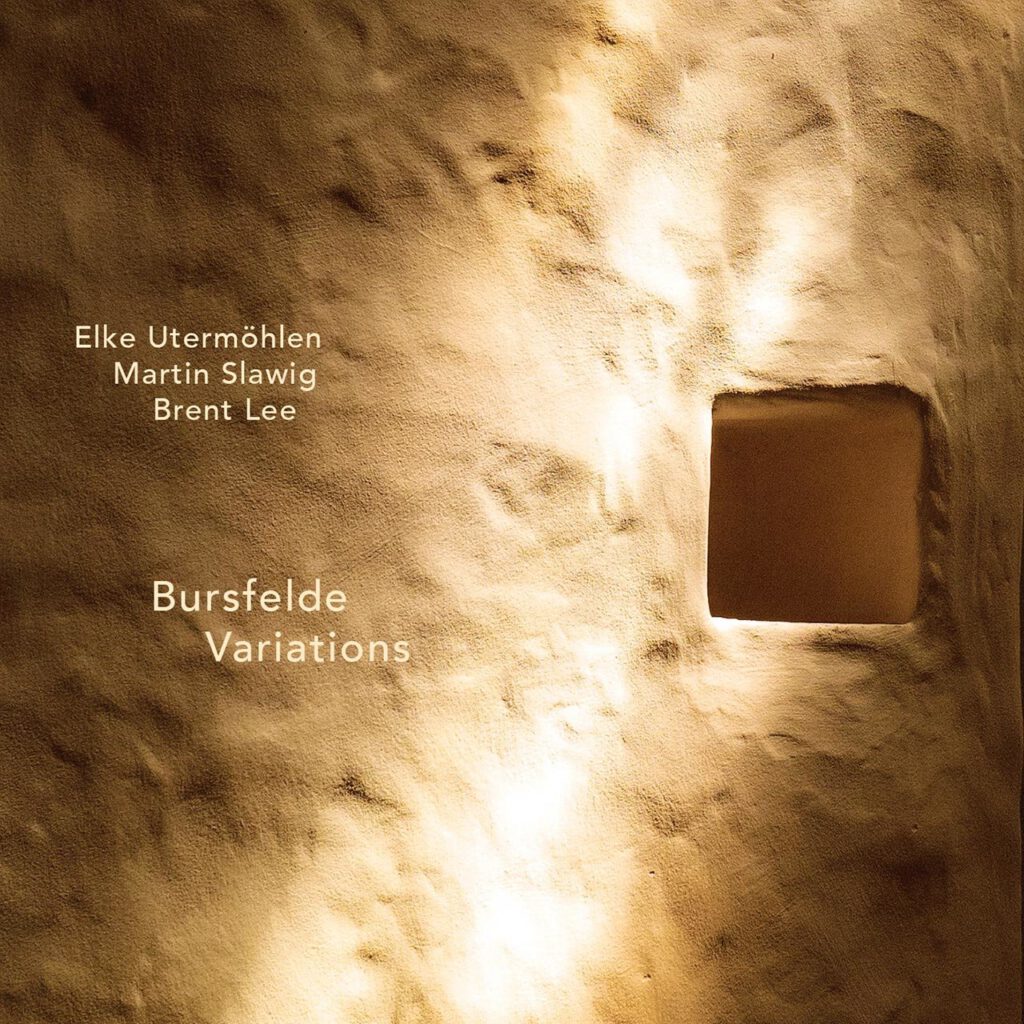 An electroacoustic soundscape in eight movements
Elke Utermöhlen, Martin Slawig, Brent Lee
A sonic exploration of the Bursfelde monastery church, Germany
Flowing water is an important source of inspiration for Martin and Elke. We have often driven along the river Weser and enjoyed a stop at the monastery Bursfelde to let the unique atmosphere of the place affect us.
Already from a distance, one sees the buildings of the monastery that was built in 1093, ideal in an open environment, so that the view to the architecture is hardly disturbed.
The monastery is situated in an extraordinary landscape. It was built on the banks of the Weser which flows through a flat area with wide meadows, there are a number of small watercourses and a little lake in the monastery garden. Walking around you can hear the sounds of the water surrounding the buildings in many places. It is said that the monastery was built over the remains of a druidic cult site whose energetic influence can still be felt today. The proximity of the river and some circular water sources may have contributed to this idea.
When you enter the monastery church, you immediately feel the power of the unique acoustic characteristics of this building. When we visited the monastery church together with Brent Lee in the summer of 2016, we found out that the monastery from time to time gives artists the opportunity to stay and work there within a short residency.
We inquired about the possibility of a short project there to explore the sound characteristics of the church with our artistic methods.
In July 2018 we finally got the opportunity to spend a day and a night in the monastery church.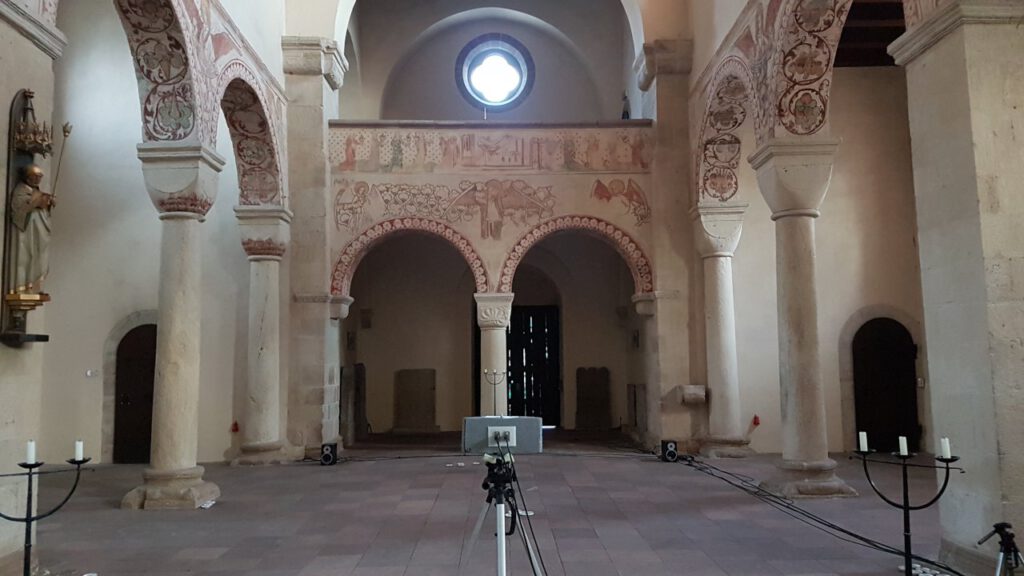 Martin Slawig had prepared a number of experiments to try involving various microphone configurations. Additionally, Elke Utermöhlen and Brent Lee improvised vocal pieces, and we recorded the sounds of whistling, stones bouncing on the stone floor, Martin playing the Asian bowl percussion instrument, and impulses of white noise and clapping for use in convolution reverb devices. This source material was used to create eight tracks of sound art. Movements 1-3 and 5-8 were mixed by Martin Slawig, movement 4 and the coda by Brent Lee.
The recordings were made with the kind permission of Bursfelde Monastery on 12 and 13 July 2018.
The album was released in June 2019 on Archive.org for free listening and downloading.
https://archive.org/details/bursfelde-variations