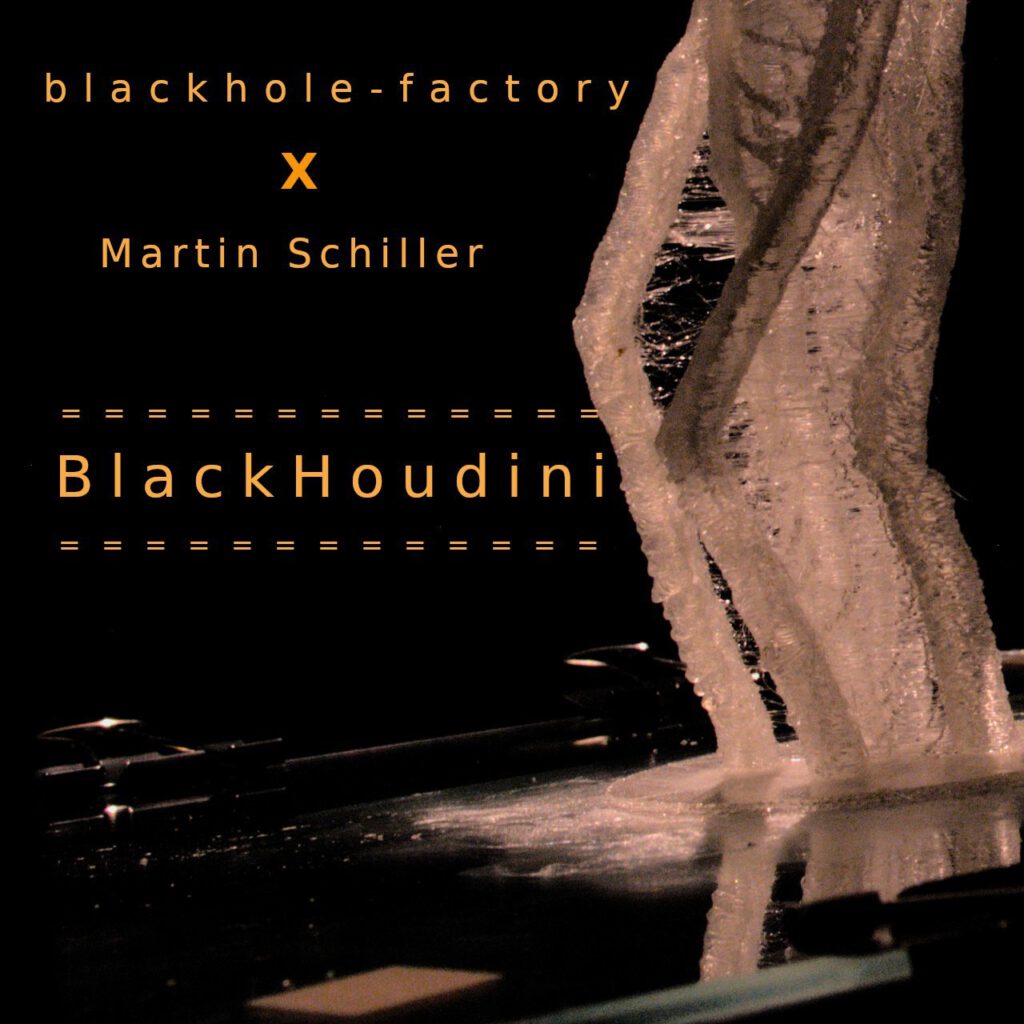 "BlackHoudini" is a remix by blackhole-factory of the track "Houdini Mushrooms pt. 1" by Martin J. Schiller, artist from Windsor, Canada.
Some notes from Martin Schiller about our collaboration:
Germany's blackhole-factory are among the handful of people that I approached in the last year or so with the idea of doing a remix.
It has been a fun experiment and has helped me creatively in many ways that I didn't even anticipate.
The music I recorded at the height of the pandemic in 2020 was very much soaked in isolation and frustration, so getting these tunes and their constituent parts in the hands of other creators that I admire feels feels very refreshing and inspiring.
Some notes what we did to Martin's track:
– we used the 5 5 3 rhythm of the guitar as the basic rhythm for the whole track, played it on an Udu drum as a 2 bar pattern,
rhythm is 3 2 3 2 3 – 2 3 3 2 3
– Martin's original field recording + an ultra sonic recording of insects from our garden, pitched down 2 octaves so we can hear it
– the decay part of Martin's piano notes, granular synth
– the decay part of his acoustic guitar notes, granular synth
– the electric guitars L + R
– the acoustic guitar pitched down and processed a bit
– Elke' s voice in the beginning and 2nd half inspired by the piano phrase, it is sometimes hard to hear the difference between voice and the granular piano/ guitar
Check out our remix and Martin J. Schiller's on his Soundcloud:
Black Houdini by blackhole-factory
Houdini Mushrooms pt. 1 by Martin J. Schiller